Prof. Dr. Manish Khanna, MS (Orthopaedics)

Prof. Manish Khanna an Orthopaedic surgeon, former Sr. Consultant of Sanjay Gandhi postgraduate institute of medical sciences Lucknow, is President Emeritus in Indian Orthopaedic Rheumatology Association, chairperson of Indian Stem Cell Study Group and Former Secretary & Vice President of Indian Foot & Ankle Society. His area of expertise are Ankle, Foot surgeries specially clubfoot, lower limb deformity correction, and Orthopaedic Rheumatology. For the past five years working on stem cell therapy in various orthopaedic & neurological conditions. Also has conducted several clinical multicentric studies in the various field of Orthopaedics.
◉ Former Consultant, Sanjay Gandhi Post Graduate Institute Of Medical Sciences, Lucknow.
◉Chairperson & Charter President, Indian stem cell study Group association IORA.
◉Editor In Chief, International Journal Orthopaedic Rheumatology.
◉Former, Prof & Head, Orthopaedics, Govt. Medical College, Banda.
◉Adjunct Prof, DY Patel Deemed University, Kolhapur.
◉Adjunct Prof, Dutta Meghe Institute of Medical Sciences, Wardha.
◉Former Secretary, V President, Indian Foot & Ankle Society.
◉National Course Director, FEIORA.
◉Chief Consultant, Apley Orthopaedic centre, Lucknow.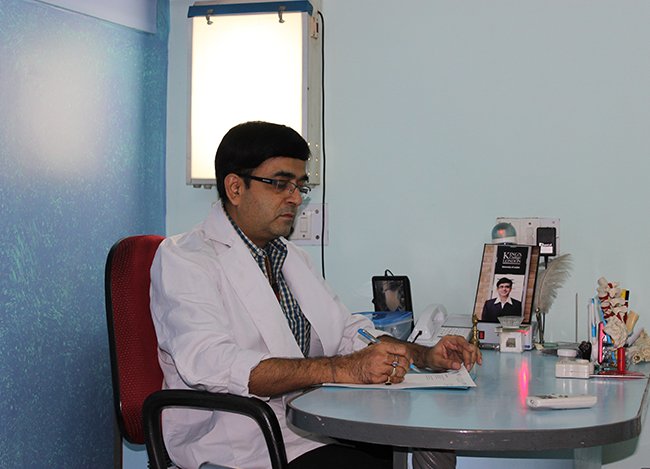 Has several publications in peer reviewed journals on his credit & is a Nominated member from India in the International Clubfoot Study Group. Being Awarded IOS – UK Fellowship 2009 from Kings college Hospital NHS, London and now regularly being invited as Guest Faculty in various National & International Conferences. Invited as Expert in Rheumatology and Rheumatoid Arthritis induced Osteoporosis meet since 2007 at various International conferences. Was a key speaker in Indo African Bone art summit2014 at Nairobi, Kenya. Presented Paper in SICOT 2011, Prague (Czech-Republic) and was Guest Faculty in SICOT 2013 at Hyderabad. He is a regular Peer Reviewer of Abstracts & Guest faculty of SICOT and IOACON.
Editorial member of various Indian & international journals such as the Journal of Foot and ankle surgery (Asia – Pacific) & section editor of Text Book of Orthopaedics. After learning expertise of Stem cells from California in 2012 he is also taking care of some common Orthopaedic problems with stem cell applications. He also an advisor for stem cell research to Bio Medical research Foundation, Stem Genn Therapeutics, N Delhi.